Company Profile
Management Principles and Policies
Management Philosophy
Contributing to society through fluid control technology
To make your pleasure worth living
We aim for manufacturing.
Management policy
① aim its own product development
We will consider what something technomate can do in society's needs and tie it to product development.
②Build a friendly collaborative system
Even if it can not be done only with technomate, we will build relationships that develop and develop ideas with companies that support and can cooperate with Technomate's idea.
③ Aim for a professional group
At first everyone is an amateur with no knowledge orexperience.
ButTechnomate'semployees are a group of people who like work and can burn passion.
We rigorousiy regulate ourselves and act as a professional with a high goal.
greeting
With the theme of "Science of temperature, pressure, and fluid", we are also working on the design and manufacture of peripheral equipment for semiconductor manufacturing equipment, as well as the development of parts and equipment for automobiles, medical instruments, measuring instruments .
We hope that our technology will be commercialized in various fields and useful for our customers. Commercialized by the ingenuity the needs of our customers, such as research and development and prototyping, to deliver products that satisfy customers, a company that all employees work with passion. We sincerely look forward to your inquiries.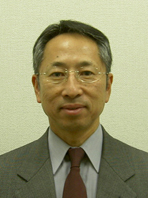 Technomate CO.,LTD.


President & CEO


Haruyuki Ashida
Overview
Company name

Technomate CO.,LTD.

TEL

<Head office>
042-646-4612

Establishment

July 6, 1994

FAX

Headquarters: 042-646-4612 factory: 042-649-4788

location

<Head office / factory>
ZIP 192-0031
785-1 Komiya-machi Hachioji,Tokyo

Capital stock

18,040,000 yen

Officer

CEO Ashida Haruyuki

employee

enployees 16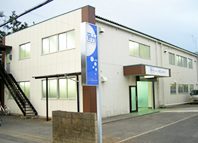 <Head office / factory>
By train
the nearest station Hachikō Line Komiya Station
1-minute walk from the South Exit
History
July

1994

Company formation Started manufacturing cooling water pump unit for semiconductor device

July

1995

Started manufacturing high pressure pump unit for wafer cleaning for lift-off device

March

2001

Start production of continuous feed type slurry feeder

October

2005

October 2005 Organization change to Technomate Co., Ltd.

March

2006

Hachioji Komiya factory opened

March

2006

Hachioji Komiya factory opened

October

2007

New installation of clean room

January

2008

Installation work on large glasses washing machine at Fuji-Q Highland

April

2009

Started development and delivery of fuel cell positioning device for automobile

July

2009

Started production and delivery of parts for dental treatment

February

2009

Hydrogen generator devised at SIC fuel cell research group is exhibited as a reference for fuel cell exhibition

August

2010

"Slurry cooling device and slurry supply device" patented

October

2010

Delivery of equipment for X-ray CCD camera to JAXA

May

2011

Installation of 3D software SolidWorks2011, installation of two workstations

July

2011

"Slurry dilution device" patented

August

2011

Started delivery of new product, high-pressure pump FSBL

December

2011

Started development and delivery of new slurry supply equipment P105

March

2012

Started development and delivery of starter motor analyzer for automobile

March

2012

Development of portable solar panel tracking device(SIC fuel cell research group)

December

2012

Development and delivery of automatic pipe cleaning machine for endoscope

May

2013

Development and delivery of automatic water supply device and oil supply device for wet type gas meter

April

2014

Exhibited for the first time at the 2nd China (Shanghai) International Technology Export and Import Fair
▼More